We independently select these products — if you buy from one of our links, we may earn a commission.
Best Coffee Subscription Boxes of 2020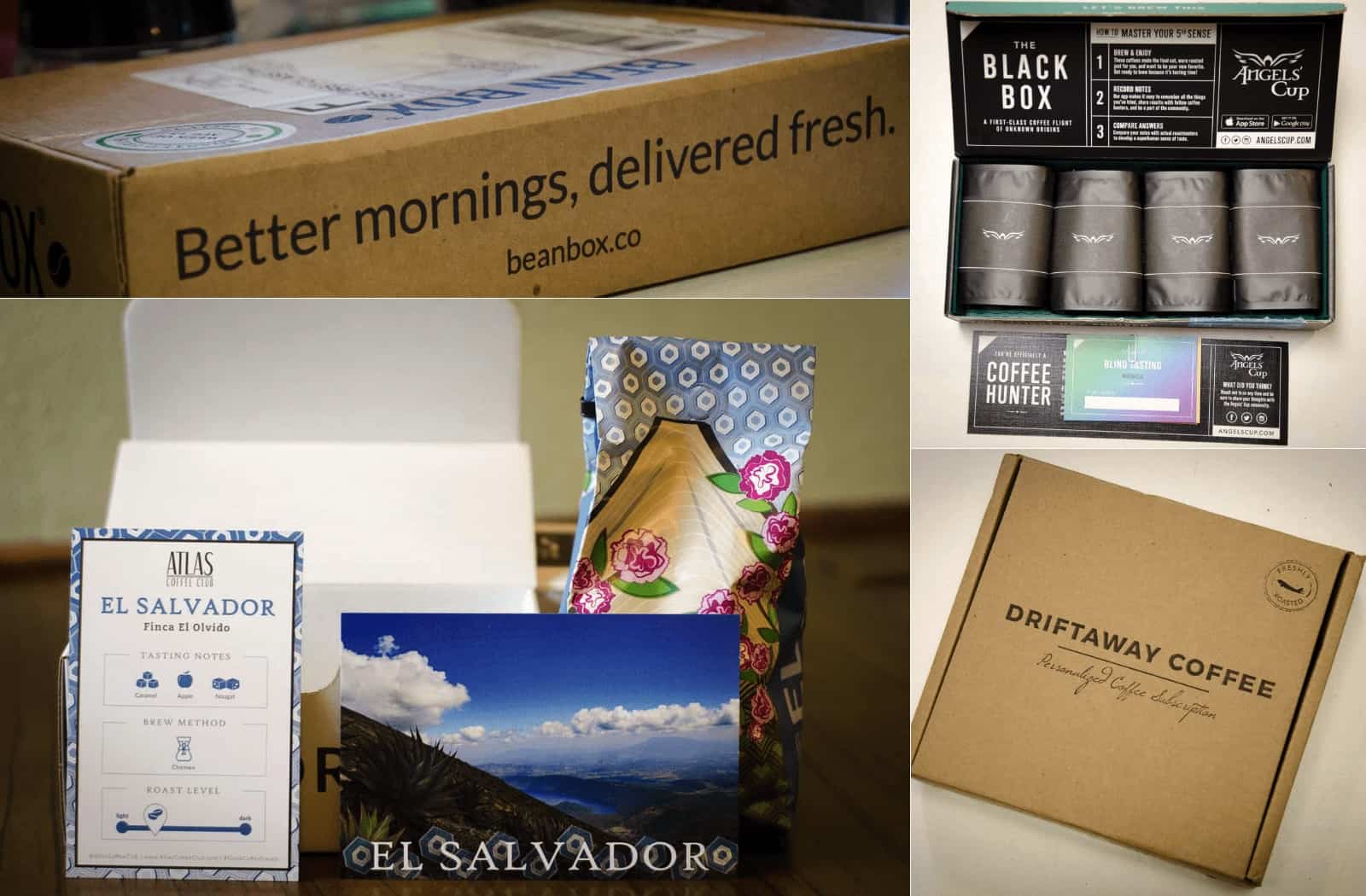 From craft beer to meal kits, razors to Legos, and everything in between, subscription box services continue booming. While some of the available options seem to stretch the limits of what is practical and useful, coffee and the subscription box is the perfect match.
Whether you just want a steady supply of tasty beans or you would like to explore all the gourmet coffee world has to offer, there is a box for you. Read on to find the best fit for your coffee needs.
---
Best Coffee Subscription Boxes
---
Atlas Coffee Club

– For Exploring Regions
With Atlas Coffee Club, it's all about exploring the world through coffee.
How Much?
For just $9, you can begin receiving 6 oz bags of single origin coffee from around the world.
You can also increase your shipment to a 12 oz bag ($14) or two 12 oz bags ($28). And you can choose to get shipments every two or four weeks.
How Much You Get?
In each Atlas Coffee Club shipment, you'll receive a vibrant bag of delicious coffee and a beautiful postcard depicting the country of origin.
You also get an information card that provides a brew guide and tasting notes.
How is Atlas Different?
As the name suggests, Atlas Coffee Club wants you to really explore what the world of coffee has to offer.
They make the process simple, asking you to just choose the size, frequency, and roasting profile you prefer. Then, they keep the coffee coming from around the globe.
Pros
Simple process
Great value
Excellent option for exploring coffees from different countries of origin
Option for ground coffee
Cons
Not much control over what you will receive
No roast dates on bags (they do offer a fresh guarantee though)
---
Angels' Cup

– Best for the Taster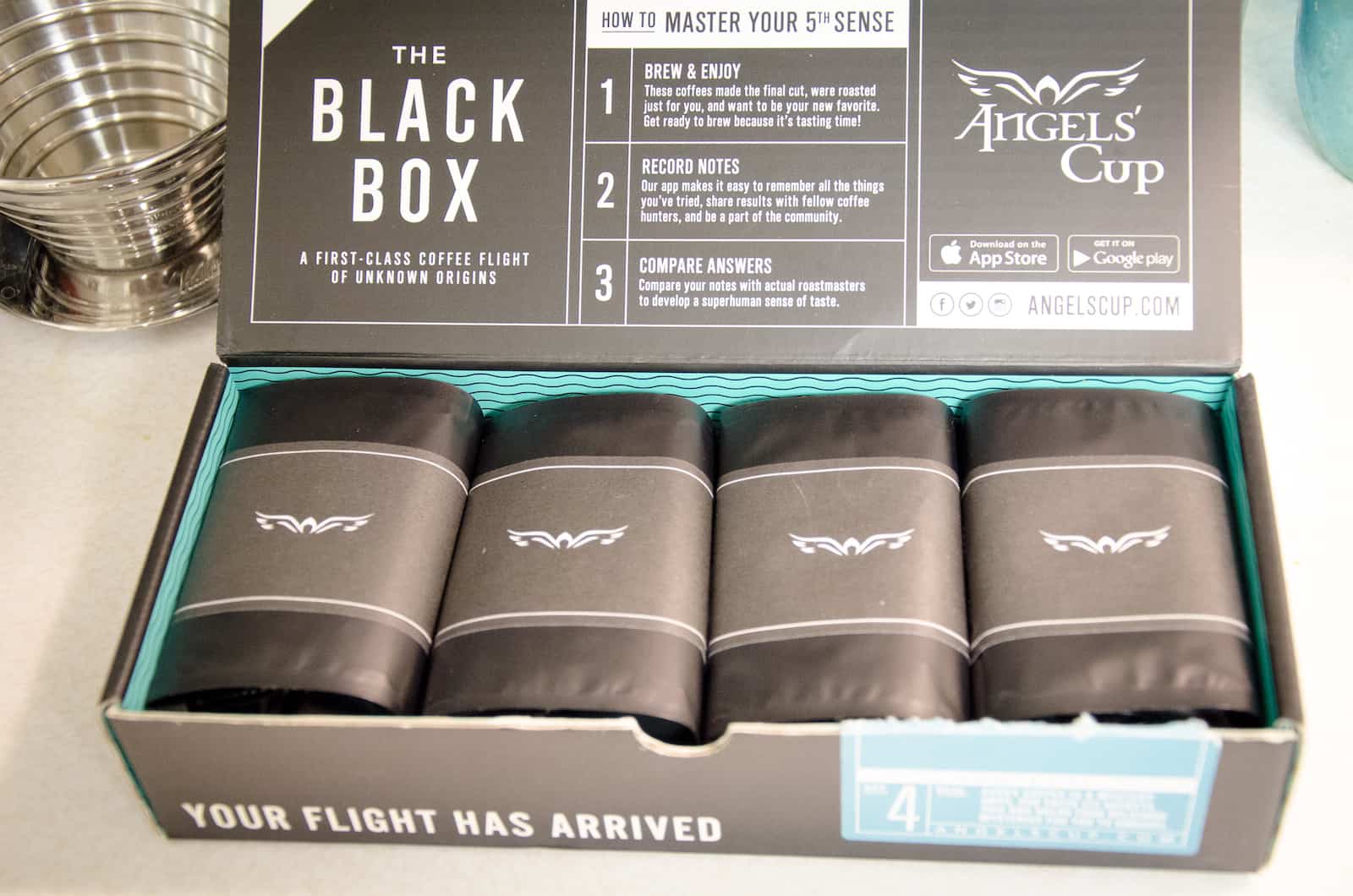 If you're trying to hone your coffee palette and want to experience the wide range of flavor profiles available, then Angels' Cup is the one of the best coffee subscription services.
How Much?
Start with Angels' Cup for as low as $10.99 per shipment for the Cupping Flight.
Or, spring for the $22.99 per shipment Black Box, which includes larger samples.
How Much You Get?
With both tasting boxes, you receive four different roasts (32g each for the Cupping Flight and 78g each for the Black Box) with blind tasting cards.
The idea is to try each roast and record your own experience before discovering the flavor profile as listed by the roaster and other subscribers.
How is Angels' Cup Different?
The tasting experience takes center stage with the Angels' Cup subscription box and that's why it's one of the best coffee subscription boxes.
They have built an amazing app to guide that provide brew guidelines and steers you through the tasting process. Once you've recorded your own notes, you can compare your results with the roaster, and see what other subscribers have to say about the coffee.
Pros
Impressive tasting app helps you develop your tasting skills and coffee preferences
Freshly roasted coffee with roast-date listed
Four roasts with each shipment allow you to taste potentially hundreds of new coffees in a year
Growing community
Provides ground coffee options
Cons
Might not be great for folks who just want the same coffee week in and week out.
---
Driftaway

– For Connecting with Producers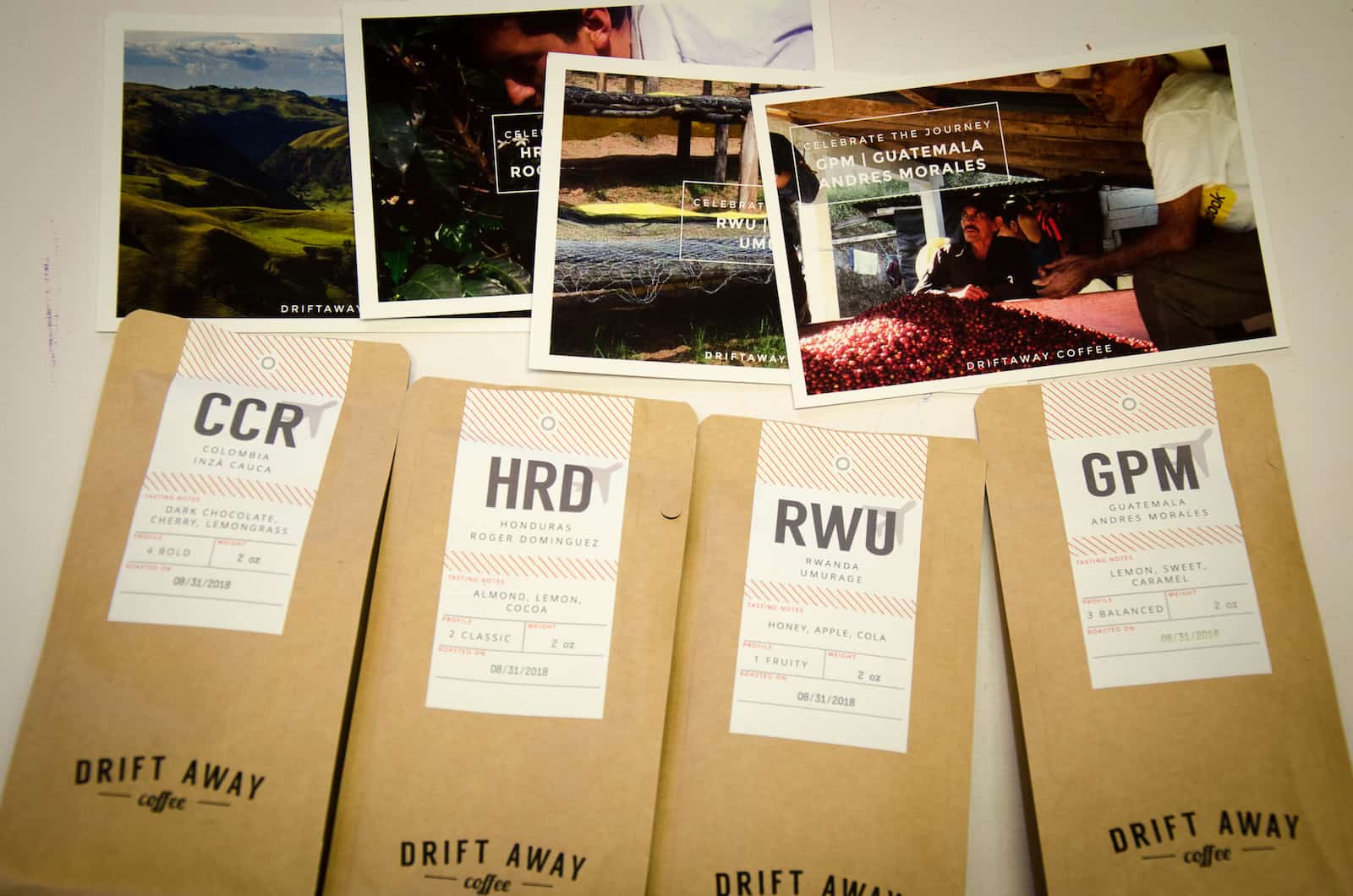 True to the third-wave coffee movement, Driftaway looks to connect coffee drinkers with the farmers and processors who make the morning miracle possible.
How Much?
Options range from Solo ($10.29 for 7 oz) to 2 pounds ($29.47 for 32 oz). Shipments can be set for weekly, bi-weekly, or monthly.
How Much You Get?
In addition to the freshly-roasted coffee, you receive a beautiful postcard that depicts the farm and/or farmers responsible for producing the coffee you're about to try out.
On the back, you'll get lots of information about the coffee and the producer. The coffee bags are also resealable and recyclable.
How is Driftaway Different?
Driftaway emphasizes the importance of the people at the origin of the coffee.
They connect you with the producers and even allow you to provide farmer feedback, which they collect and share with their partners.
They believe in sustainable coffee and they offer 100% compostable, form-fitting and waste-free packaging.
You also get a bit more control over your coffee because they allow you to rate your experience, which starts with the sample pack that includes their four roasting profiles.
Pros
Focus on the farmers
Excellent value for single-origin coffee
Postcards are frame-worthy
Freshly-roasted coffee on your schedule
Cons
All beans roasted according to set profile, which means no exploration of roasters
No ground coffee or decaf option
---
Bean Box

– For Exploring Seattle/Portland Roasters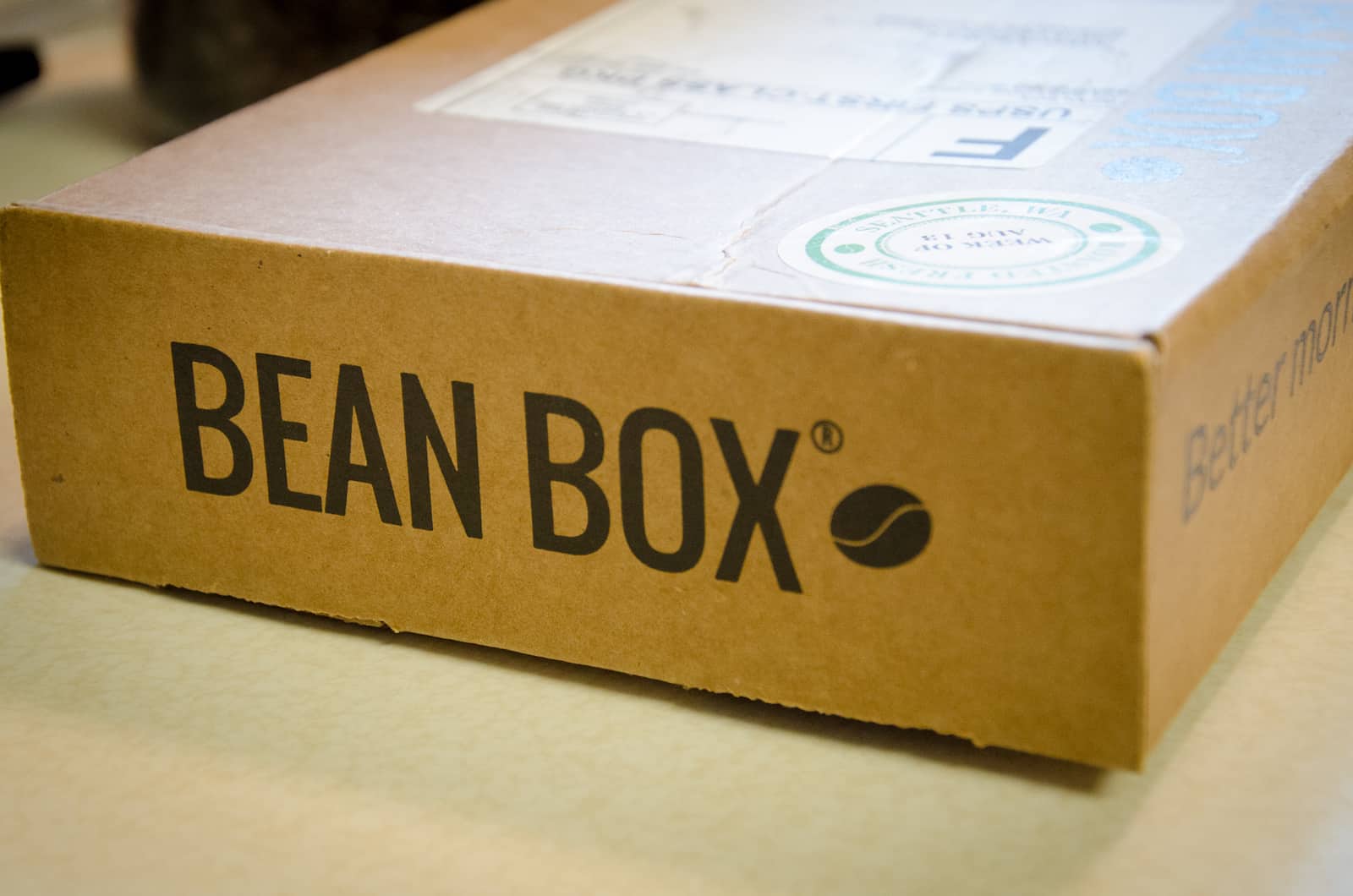 From the home of the coffee promised land in the United States, Bean Box offers hand-selected coffee from among the best roasters in the Pacific Northwest.
How Much?
The sampler pack starts at $16.50, which delivers four 1.8 oz bags each shipment.
If you prefer to get more with each delivery, the Coffee of the Month option provides a 12 oz bag for $23 per shipment. You can also choose a frequency of every week or every other week.
How Much You Get?
With each delivery, you'll receive freshly roasted coffee from Seattle's finest roasters.
The sample pack provides more variety while the Coffee of the Month gets you more time with each roast.
Each bag comes with flavor notes and a roaster profile to help you get to know the coffee better. And there's typically an artisan treat, like a Jon Boy caramel, along for the ride.
How is Bean Box Different?
Bean Box has a very specific mission: to share Seattle's love of artisanal, micro lot coffee with the world. They don't have any gimmicks or rely on fancy packaging but prefer to keep the focus on the final product.
Pros
Freshly roasted (typically receive beans within a week off roast)
Curated selection ensures quality
No frills, eco-friendly packaging
Includes options for ground coffee and decaf roasts
Cons
Limited to roasters from a single region
Not much control over what coffee you get
---
Crema.co

– For Getting What You Want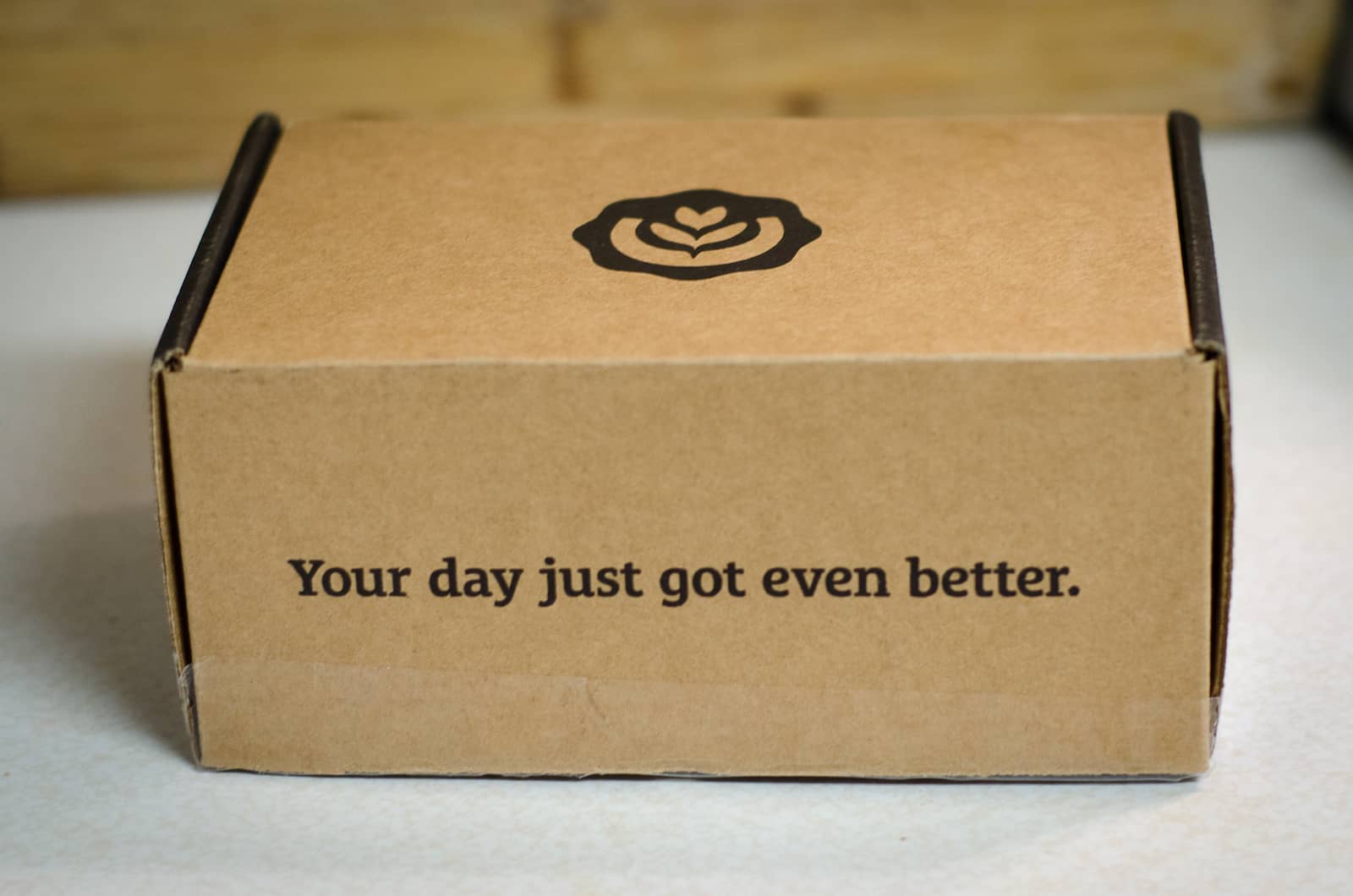 Crema.co puts you in control of your coffee supply with one of the most customizable subscription services.
How Much?
From $16 to $23+ per 12 oz shipment.
How Much You Get?
You can get a sampler for free (may pay S&H) to try four varieties of coffee from Crema.co.
For each shipment after the sampler, you'll receive 12 oz of amazing coffee from a variety of curated roasters who have partnered with amazing producers.
Each bag label has tasting notes and information about the coffee's origin. You then rate that coffee to help Crema.co build your coffee playlist, which is full of recommendations for your next shipment.
How is Crema.co Different?
From the ratings to the playlist to the options for shipment frequency, Crema.co allows you to build the coffee box that you want.
While the recommendations can build your custom playlist, you can also move them around or choose any other coffee that catches your eye. (And with the amazing images and information on their site, it is likely that something will catch your eye.)
If you need to pause your subscription, that is no problem. And you can choose to receive coffee as often as every 3 days or just once per month.
Pros
Puts you in driver's seat
Recommendations automatically generated through coffee playlist
Lots of frequency options
Allows you to pause subscription
Cons
Prices vary according to roast, so it may not be the same every month
---
How to Choose the Right Coffee Subscription Box for You
With so many options available, you could just sign up for every coffee box out there and let your mail overflow with coffee beans. Or, and this is the less expensive option, you could do a little research (like you are now) to find out what coffee subscription box works best for you.
Know Your Coffee Preferences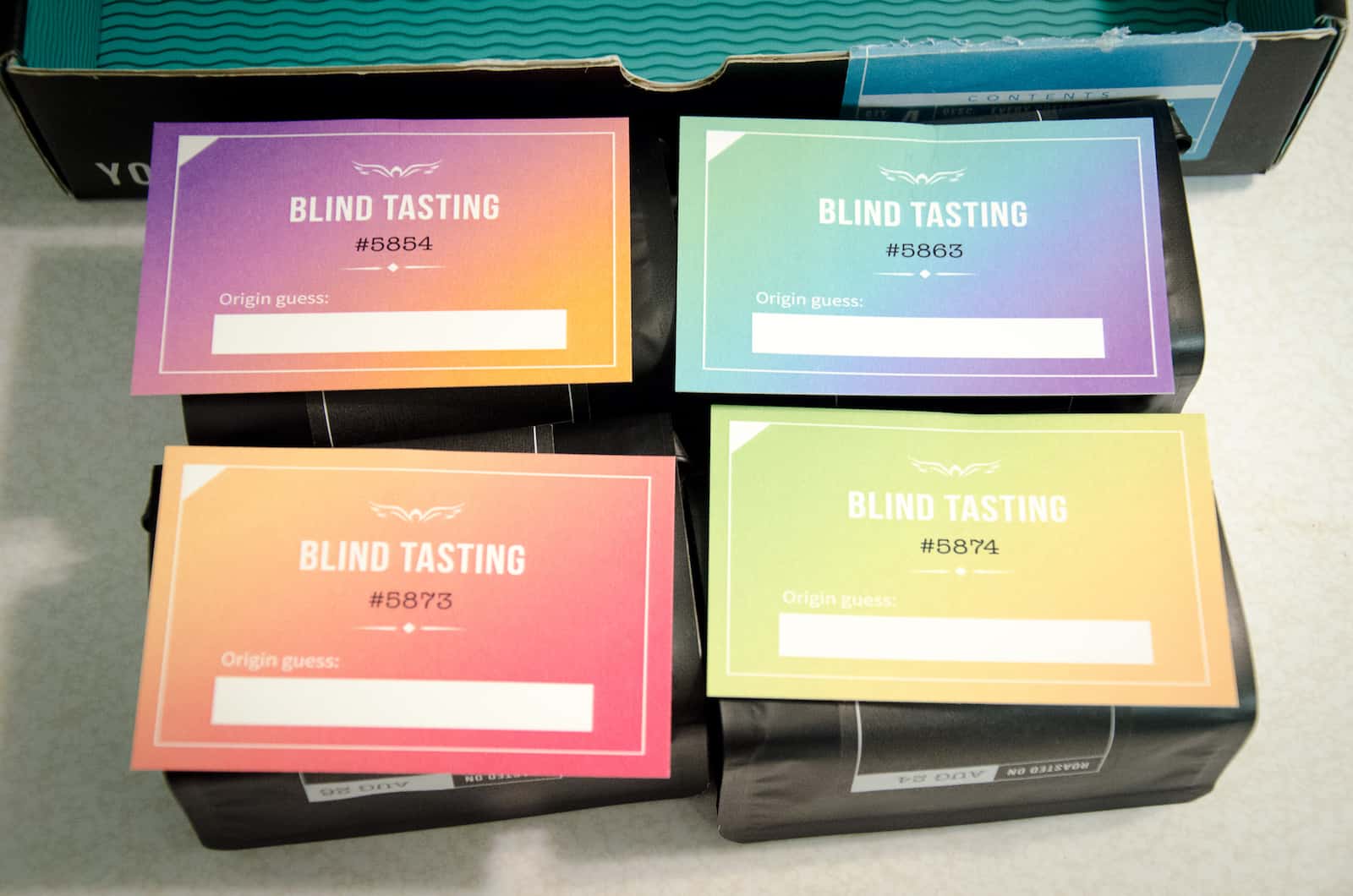 First, you'll want to think about what your goal is with the coffee subscription box. Are you interested in lots of coffee? Do you want a multiple roaster coffee subscription? Receiving only the best, direct or fair trade coffee beans from micro lots? Do you want to explore lots of different flavors, or do you just want to know that you'll have a fantastic brew every morning? Are you interested in sustainable coffee?
Some services focus on providing new coffee in small samples while others like to keep you in the same roast for a week or two. Consider whether you are still developing your palette or looking to explore.
Then, think about any special requirements you have. If you don't have a decent grinder, you'll likely want to choose a box that offers ground coffee and not just whole beans. And if you just want the coffee flavor without the caffeine, you'll need a service that provides decaf options.
Consider Your Coffee Consumption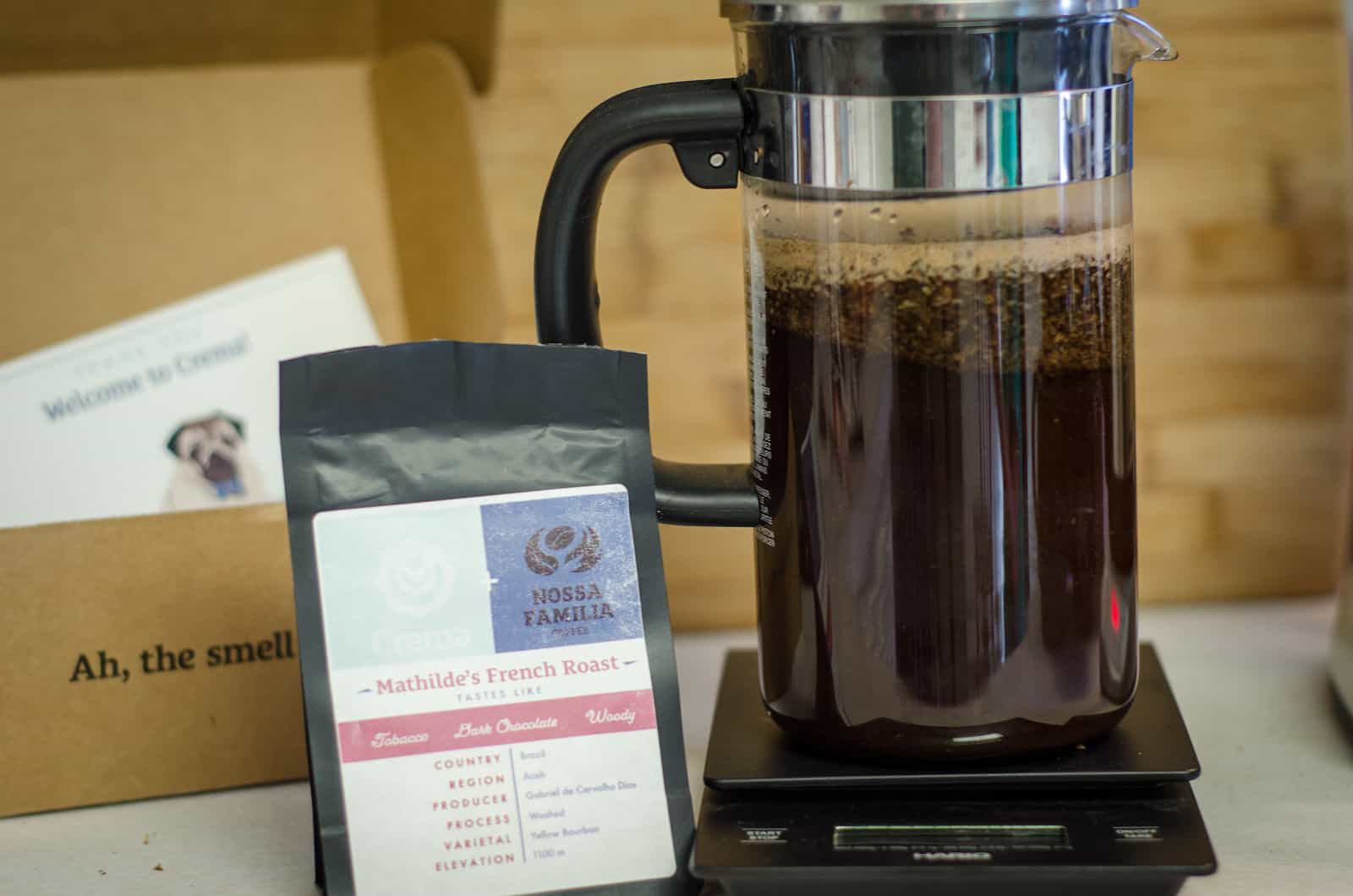 Do you like to carefully craft a single cup every morning? Do you leave your coffee ritual for the weekend, when you have more time to unwind? Or, do you need a steady supply of beans to keep you going throughout the day?
The answers to those questions can help you decide which box will be the best fit for you.
Most of the best coffee subscription services allow you to adjust your frequency and the amount of coffee you receive with each shipment.
Always Look for Fresh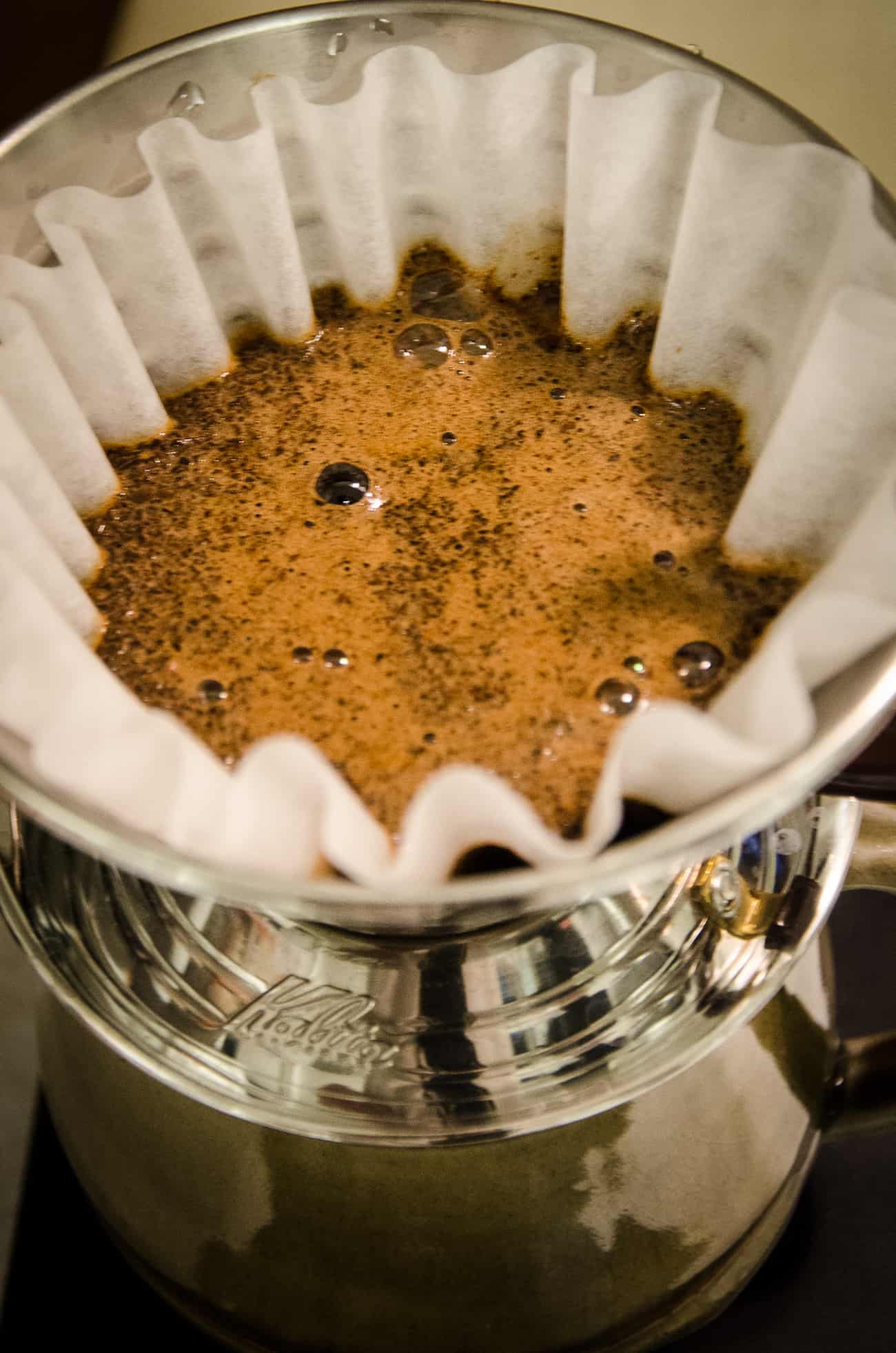 One of the benefits of using a subscription service for your coffee needs is that you can get some of the freshest beans available.
Aside from developing a relationship with a local roaster or roasting your own beans (which are both great ideas), a coffee subscription box is one of the best ways to guarantee a fresh roast.
With most boxes, the coffee will have a "roasted on" date. That is much more accurate and telling than the "best by" date stamped on larger, commercially roasted beans. For those that don't have a roasted date, you can usually rely on them to ship fresh beans or replace them.
Try a Few and Trust Your Taste Buds
If you don't enjoy your coffee, then the subscription box isn't doing you much good. Sometimes, the only way to know is to give one a chance.
Since many services provide a free or reduced sample box, you can get a good feel for what they offer before committing to a large order or contract term.
Takeaway
You might be happy with the coffee selection in your area. You might be happy to stick with what you know. But most coffee aficionados appreciate the deep variety and subtle differences that comes from coffee sourced and roasted from all over.
If that's you, then a subscription box is an inexpensive way to broaden your horizons and take your coffee experience to another level.