We independently select these products — if you buy from one of our links, we may earn a commission.
Nespresso Inissia Vs Pixie Vs Citiz | Which one is the best?
Have you considered purchasing a home espresso maker but do not have either the time or patience to operate a full-featured espresso machine?
If that describes you then a Nespresso machine may just be the perfect solution for you.
They are extremely similar to the standard home single cup coffee makers that have gained a tremendous amount of popularity in recent years.
The bottom line is that you don't need to be a trained barista to make delicious espresso because Nespresso machines are simple to use.
Nespresso Citiz vs Inissia vs Pixie
Dimensions

Water Tank
Capacity

Weight

Power

Pump Pressure

Cable length

Price

Citiz

34 Ounces

7.5 Pounds

1260 Watt

19-Bar

3.6 Feet

Inissia

23.8 Ounces

5.29 Pounds

1200 Watt

19-Bar

2.6 Feet

Pixie

24 Ounces

6.6 Pounds

1160 Watt

19-Bar

2.6 Feet
The Nespresso Citiz has a compact modern design and is available in three-color schemes. It only takes approximately thirty seconds to make a shot of espresso, so it is the perfect machine for people that need instant satisfaction regarding their morning caffeine intake.
Cleaning the Nespresso Citiz is just as easy. All you need to do is run the machine again using only the water. It is as simple as that.
The Citiz is the most popular Nespresso machine due to the fact that is easy to use and clean and has the option to purchase it with an integrated milk frother.
---
The Nespresso Inissia is by far the most affordable Nespresso machine on the market.
It provides consumers with the option of making their own espressos at home or in the office with a price tag that is less than one hundred dollars. This is the perfect machine for people that would like to enter into the home espresso market without having to pay a lot of money in which to do so.
Just like the Pixie, the Nespresso Inissia has a powerful nineteen bar pump that produces high-quality espresso drinks. It can hold up to eleven Nespresso pods before the container needs to be emptied.
Our Favorite Coffee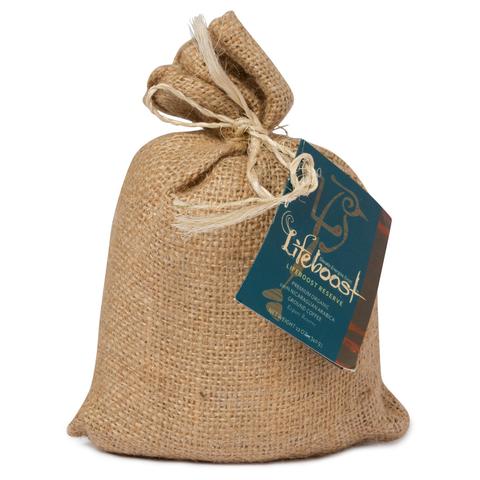 LifeBoost is a health and environmentally conscious coffee brand that sells all organic low acid coffee, and it is our teams go to coffee! They also offer our readers 50% off for all first time customers. So give it a try, and see why it's our go-to!
Nespresso built this particular machine with more economical parts in order to reduce the price, and introduce an extremely affordable, yet highly functional espresso maker to the market.
Both the CitiZ and Pixie models are constructed with more expensive materials, such as aluminum and stainless steel. The Inissia is primarily manufactured with plastic parts.
That being said, it certainly makes a great cup of espresso. The Inissia is the perfect choice for caffeine enthusiasts that are either on a strict budget or only drink the occasional shot of espresso and do not want to invest more money in a coffee maker.
---
The Nespresso Citiz may be small, but the Pixie model is even more compact, providing consumers with little counter space an excellent solution.
The biggest difference between the Nespresso Citiz, and Pixie machines is the size of the water reservoir. Although the Pixie incorporates a smaller reservoir than the Citiz, it does have a flashing light to warn users when the water level is getting low.
This is certainly a compact, yet solid machine. Even though it is small in physical size, this machine certainly packs a punch with a nineteen-bar pump that produces excellent tasting espresso drinks. The Pixie operates faster than the Citiz as well.
---
Conclusion
Nespresso machines are the perfect way to get starting making espresso at home or in the office.
This is especially true for people that do not want to spend the extra time that more expensive machines require.
The Nespresso CitiZ and Pixie are similar models, with the major difference being the fact that the Pixie is the smaller of the two units.
The Nespresso Inissia provides consumers with a great opportunity to try making their own espresso. The machine is extremely affordable, and although it is made with less expensive plastic parts than it's counterparts, the Inissia certainly makes a great shot of espresso.
All of the Nespresso espresso makers incorporate the use of Nespresso pods and one-touch operation. They are an incredible solution to make a delicious cup of espresso.
---
---