Top 7: Best Pour Over Coffee Kettles For Perfect Control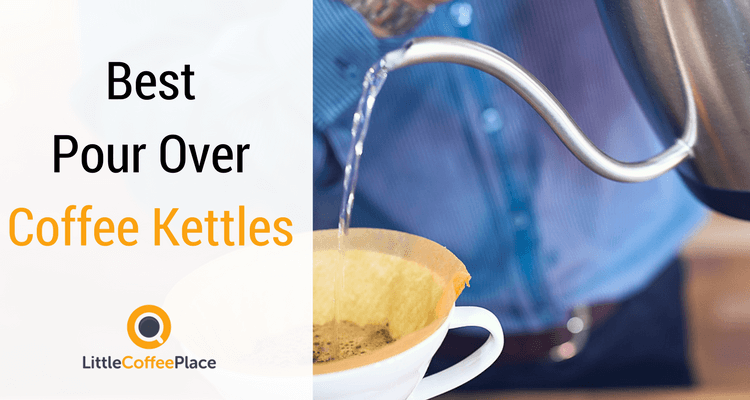 So you've entered the world of pour over brewing, and you're wondering what those funny looking kettles are all about.
While they can be a conversation starter in the kitchen, a great gooseneck kettle can also be the ticket to manual brewed perfection.
What You Should Know About Pour Over Kettles
One of the most attractive aspects of the pour over method is its simplicity. You're pouring hot water over freshly-ground coffee beans. No special plungers or presses. Nothing to take up precious counter space.
But when it comes to a perfect pour, a few simple tools can go a long way. A nice gooseneck kettle should be in that mix.
Do You Really Need a Pour Over Kettle?
In a word, no.
A good grinder is essential. Fresh beans are essential. A pour over brewer (even a simple one) is essential.
A special kettle is not essential, but that isn't the last word.
While a gooseneck isn't required to make pour over coffee, it goes a long way in helping you master the craft.
What's With the Gooseneck?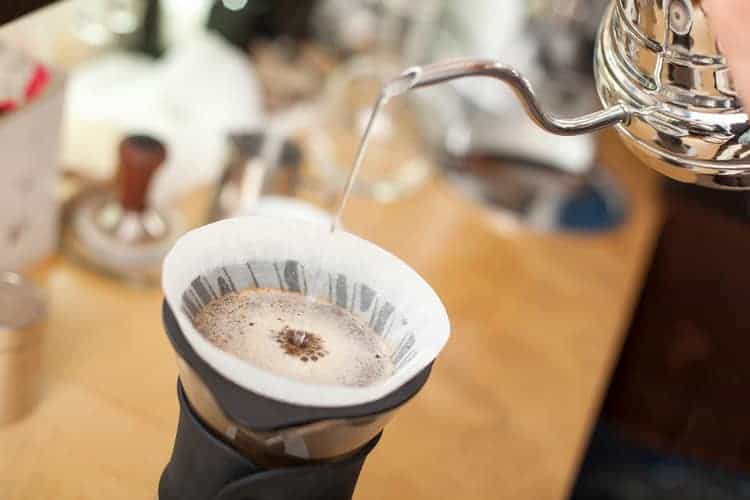 Control.
That's the main reason you choose the pour over route in the first place. More than any other brewing method, the pour over experience is one of handcrafted coffee. You choose the perfect grind and water temperature. You control exactly how much water hits the grounds, where, and for how long.
That fine-tuned control simply isn't possible (or at least practical) without a pour over kettle. These kettles are specifically designed to maximize your input for both water volume and placement.
Water Volume:
If you've ever poured from a regular kettle, you know that point where the water is almost coming out. You are tipping, tipping, and tipping slowly, hoping to get just a trickle of water.
Only to have a deluge rush from the spout.
So you try to back off, but then you're not getting enough water. Back and forth you go.
With a decent longneck kettle, you can easily control how much water comes out of the spout. A pour over kettle is designed to allow you to precisely pour however much water you want and to keep that pace going.
Small adjustments have small effects, so you can control the water flow more efficiently.
Water Placement: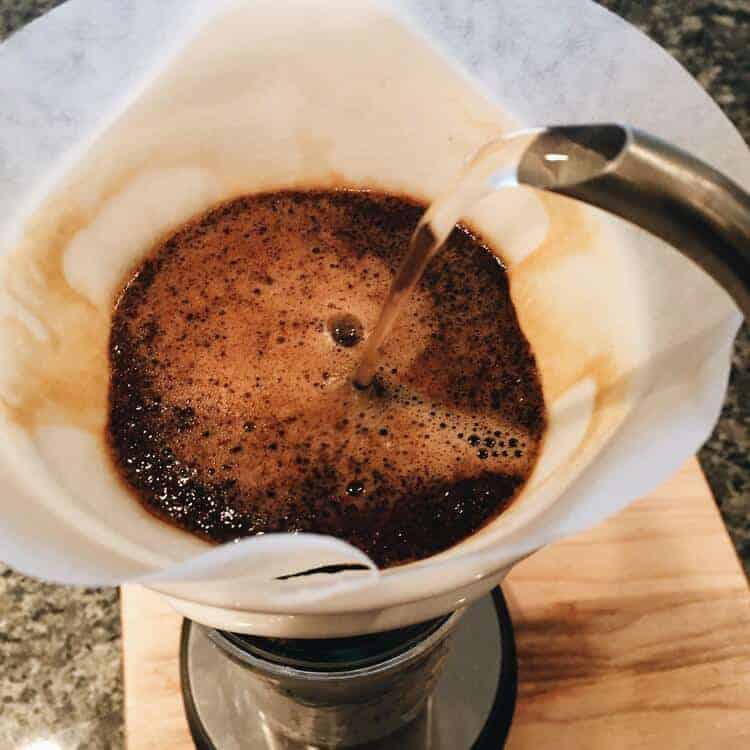 One of the keys to the pour over method is having the water go where you want it. Unlike an immersion method, you don't just drown the coffee in water and let it sit. Depending on the recipe, you might pour in a swirl, directly through the middle, or in some other fashion.
All this with the end goal of equally saturating your grounds to extract maximum flavor from the beans.
That precise placement is difficult with a regular kettle. The spout is too far from the grounds because of the short neck. The spout doesn't pour where you think it might. Or the large opening might cause it to splatter or pour unevenly.
With a pour over kettle, you can get the spout right next to the coffee, ensuring that you will be able to direct the water flow exactly where you want it to go.
How Do You Choose a Pour Over Kettle?
If you've ever browsed manual brew kettles, you likely wondered what separates the good from the bad from the ugly.
Kettles are a fairly straightforward tool, so you aren't going to be comparing lots of bells and whistles. Instead, you want to focus on form and function.
Look for a design that is pleasing to you, one that speaks to your personality and will look great in your kitchen. It's not an appliance you always have to keep out, but a great design just begs to be displayed.
You'll also want to find a kettle that fits your brewing method. When it comes to usability, consider how well the kettle pours and if it gives you the amount of control you need.
In general, you'll want to consider the following when choosing a pour over kettle:
Overall design: You can go for the wow factor or something more understated.

Usability: Is the kettle well-balanced? Does it pour at an angle that works for your method?

Electric/Manual: Do you want to be able to heat water on the stove or just plug your kettle into the wall?

Features: They can be handy, so look for built-in thermometer, holding temperature, etc.
Top Rated Gooseneck Kettles
There are plenty of manual brew kettles to choose from, and they range from the super expensive to the low budget, hardly worth the cost of shipping variety.
To give you a decent start, here are some of the better-known and highly rated pour over kettles out there.
Kettle

Electric

Thermometer

Price

Coffee Gator Kettle

No

Yes

Hario Pour Over Kettle

No

No

Fellow Stagg Kettle

No

Yes

Bonavita Digital Kettle

Yes

Yes

Willow & Everett

Electric Kettle

Yes

No

Kalita Stainless Kettle

No

No

Fino Pour Over Kettle

No

No
Takeaway
Kettles are as varied as any other coffee equipment, and they all serve a particular purpose.
No matter what type of gooseneck you choose, be sure it fits you. Manual brewing is almost as much about the ritual as the final product, so pick a kettle that you will enjoy using on a regular basis.
Don't be discouraged with your first pour either.
Each kettle has its own personality, and you will need to have a little patience while you get familiar with a new unit. Don't be embarrassed to take some practice pours in the sink. It's a great way to learn exactly what to expect from your kettle.
While a gooseneck kettle is not an absolutely essential purchase for manual brews, I've never heard someone regret making the switch. It's hard to describe how much difference the thin, curvy spout can make.
---